The PowerBlast Installation Process
We will professionally prepare your station's surface before applying PowerBlast. This process encompasses:
Removing old coatings, rust and corrosion with sand blaster.
Cleaning all surfaces with descalers, organic enzymes, and cleaners.
Repair any damaged surfaces, including concrete and metal.
When necessary removing and replacing any metal forms and rebuilding them as necessary.
When necessary we will remove broken concrete when required and restore it to new condition.
Sanding or etching all surfaces receiving PowerBlast PolyGuard Thermoplastic.
Applying up to 1/4 inch of PowerBlast PolyGuard Thermoplastic at 2000 lbs of pressure and at 180 degrees for seamless protection.
Applying chemically bonded polyurethane, polyuria protective color coating – 1:1 by volume.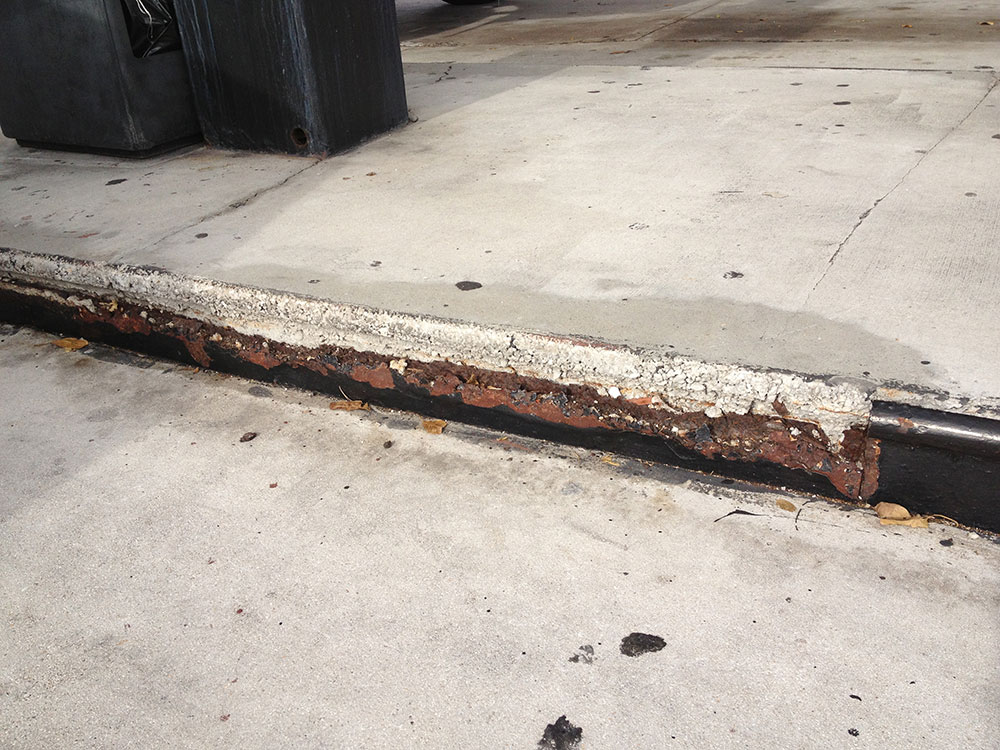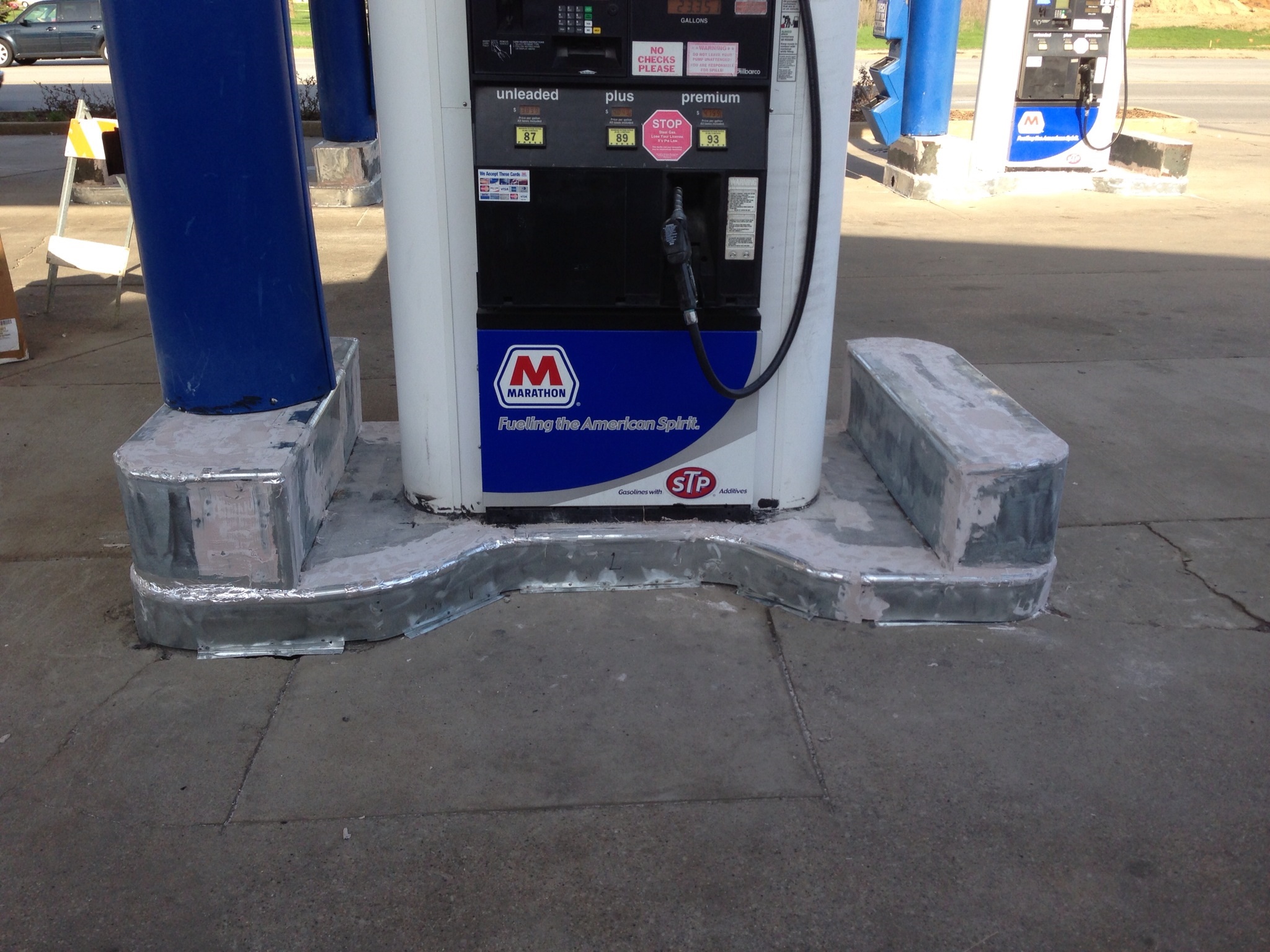 The PowerBlast solution does not require the removal of the gas pump, even if the concrete gas island foundation has deteriorated.
Our concrete repair product includes industrial grade resin, combined with our proprietary mix of aggregates making it 2 to 3 times stronger than standard concrete.
Our metalwork specialists will ensure your island forms are reinforced and restored to their proper condition.
Our color application specialist, will mix and colorize the final Aliphatic resin coating, so the colors will match your branding requirements.
We Respect Your Business
You can depend on your PowerBlast team to respect your business and your customers. We will minimize any impact the repairs or resurfacing processes may have on your business operations. We will make sure when we are working on your site we do our best not to impede your customers ability to purchase fuel as well as products from your store.